Wherever you're at in your horse riding journey, read on for 5 good reasons to finally book your dream holiday in 2023.
1: To finally take this solo trip you've been dreaming about 
What better way to travel than to set off on an unforgettable trip to an exciting destination where you'll meet new people through a passion that connects you… Solo traveling is on the rise and if you have never tried it yet, make 2023 the year you'll make this dream come true! Switch off from the rest of the world with a trip on the Estancia Beach Trail in Uruguay, channeling your inner Gaucho: ride on deserted beaches or practice your cattle driving skills before an excellent evening of food and wine – a true undiscovered gem in the heart of Latin America!
2: To learn how to ride in a dream setting
Learning to ride in the warmth and beauty of the Andalusian heat sure beats a soggy 30 minutes walking around a wet arena in Kent….trips from 4 to 8 days are available and the riding itinerary is totally flexible and can be adapted to suit guests from beginners onwards – making it ideal for groups of mixed abilities and families.  It all happens from a traditional Hacienda with a fabulous pool overlooking the olive groves and a local chef who rustles up delicious Spanish food using ingredients grown on site.
3: To experience truly multi-faceted trips
You ride but your family doesn't? Or maybe you want to do more than just ride on your holiday? Look no further than the ranches of the United States. One ranch, found deep in Montana, has 520 acres of playground in a National Forest. As well as riding for all levels there are e-bikes, archery lessons, clay pigeon shooting, trout fishing and even the opportunity to follow a mule train for overnight stays in a mountain lodge. With 8 days there will be enough time to do it all.
4: To go on a budget trip without compromising on luxury
Luxury on a budget? No problem… a short break in a Tuscan Castle should do it.  Spend your mornings meandering through the most breathtaking countryside on a beautiful horse chosen to match your ability before spending the afternoon around the pool or taking advantage of the Wellness Centre onsite providing holistic and ayurvedic treatments.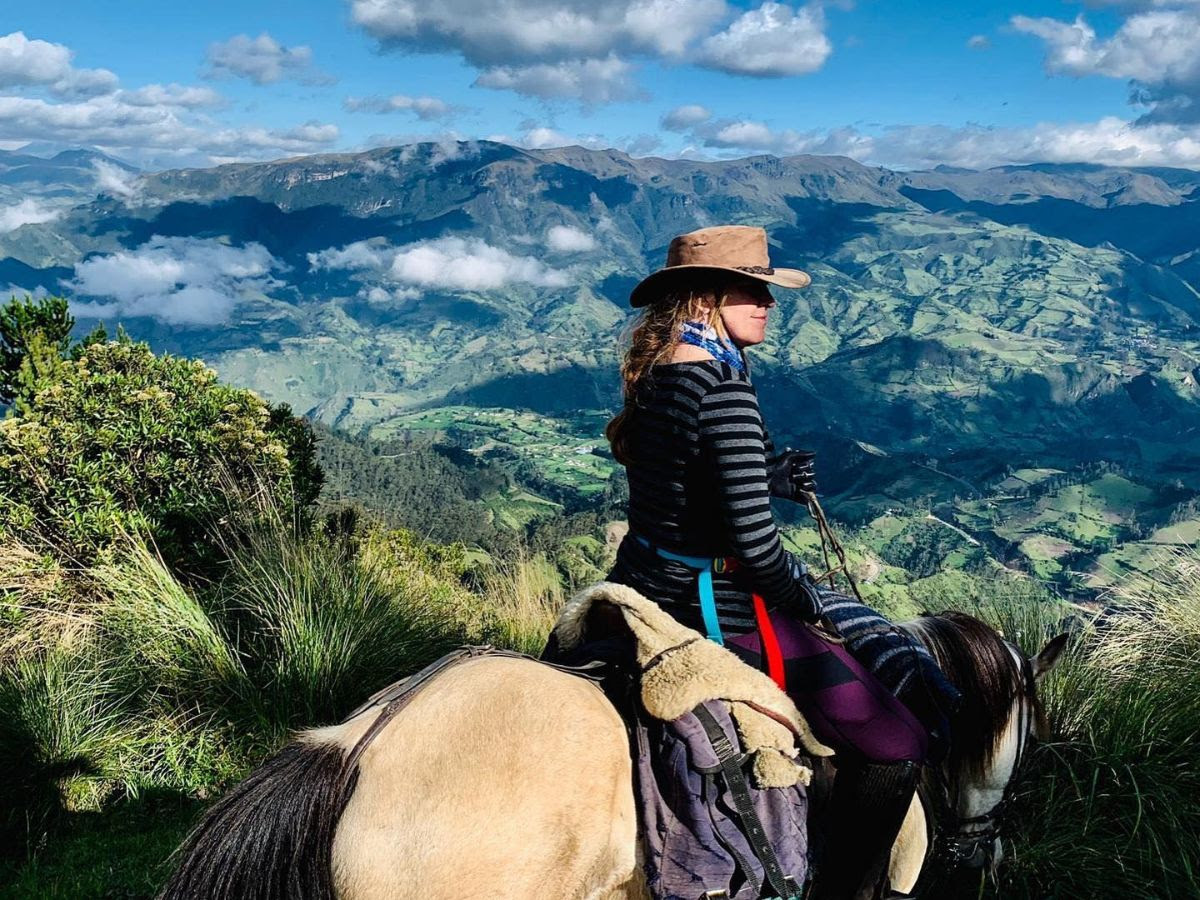 5: To discover new destinations in a different way
You will see things on a horse that you would not experience on foot (well you would, but it would take you rather longer). Traditional countries that are popular for riding holidays include Iceland, Portugal, France and Spain but newer destinations are on the rise. The Leopard Safari in North West India is a once in a lifetime trip as well as the Volcanoes Trail in Ecuador – or head to the world's best beach riding in Mozambique.  Closer to home Albania, Bosnia and Bulgaria are high on the list for new experiences.